About Us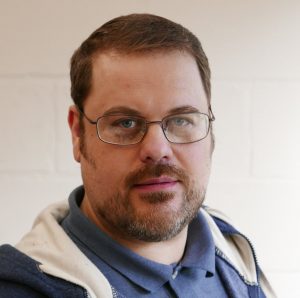 Kevin Holmes – novel product designer and engineer
I love making tangible, beautiful things, so after a career writing internet software, building 4-Mation is a reawakening. I designed the animations, machines, and electronics, and wrote the App and firmware for 4-Mation. Being so niche, it's not economic to outsource and I make all of it here in my UK workshop; animations, walnut and birch machines, custom electronics, everything. I'm dedicated full-time to 4-Mation, although other novel products are in the pipeline.
The OG team from the Kickstarter and Indiegogo campaigns remain listed below. Jonathan who brought the fish, frogs, and snakes to life, is now teaching animation at the University of Trinidad and Tobago and taking only occasional side projects. Charlie and I will work together on future products but 4-Mation is a one man band now that the crowdfunding campaigns are done.
Jonathan Scoon – Animator and former bearer of Most Boss Affro
The Art of animation is one I have always loved and admired. I feel truly lucky to have made it my career.

Charlie Round-Turner – Film, Photos, Good Vibes
I help people tell their story with impact. Creating content – from quality photography to video production, GIFs & cinemagraphs to timelapse; corporate commissions to lifestyle visuals for advertising
roundturnervisuals.com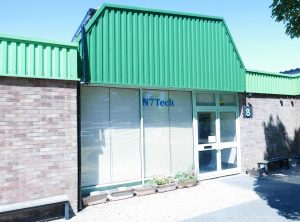 N7Tech – the company behind 4-Mation
N7Tech was started by Kevin in 2004 as a software consultancy company. In 2016, together with the switch to making physical products, N7Tech transitioned from a home office to it's own 1750 square foot premises in Suffolk. N7Tech will have it's own website once the next product is launched.